Our waste reduction programs
AgStewardship Australia oversees two of the most successful voluntary product stewardship programs in Australia: drumMUSTER and ChemClear, owned and delivered by Agsafe Limited.
Both programs have exceeded the expectations of the industry partners who established them and have saved the community over $41 M in landfill costs, rating them as world leaders in their field.
drumMUSTER collects and recycles crop production and on-farm animal health chemical containers.  Empty, clean containers displaying the drumMUSTER logo are delivered to one of the 830 collection sites across Australia. More than 40 million containers have been diverted from landfill since the program began in 1999. Plastics make up the majority of agvet containers so by redirecting non-biodegradable plastic waste into recycling projects, our members demonstrate their commitment to environmental safety. drumMUSTER is funded by a six-cent levy per litre or kilogram of participating agvet chemicals.  The funds are managed by AgStewardship Australia, while the program is owned and delivered by Agsafe Limited.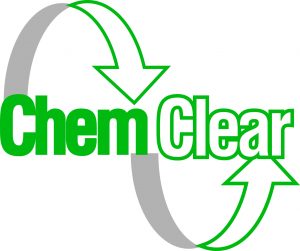 ChemClear collects and disposes of unwanted crop production and veterinary chemicals. It provides a safe and convenient method of disposal for chemicals that may have accumulated on properties over many years, helping to protect the environment and public safety. The focus is obsolete chemicals which may be out of date or superseded, or are unused due to changes in cropping and animal management practices or regulations. Some property owners inherit unwanted chemicals when a property changes hands. ChemClear has collected more than 883,000 litres/kg of hazardous agricultural chemicals since it began in 2003. ChemClear is funded by the drumMUSTER levies collected by AgStewardship Australia and is delivered by Agsafe.